Thao Le awarded ECR Best Paper at the SPHPM School awards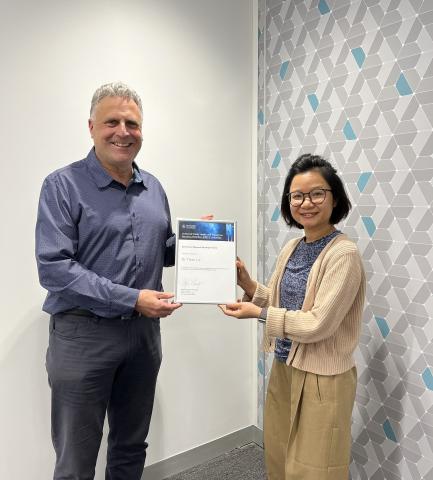 Congratulations to Thao on being awarded the Best Early Career Researcher Paper at the Monash University School of Public Health and Preventive Medicine Awards on Thursday.
This paper reported a complex statistical modelling project employing multistate models. As noted in an accompanying editorial by Professor Jean-Pierre Michel (Geneva University Medical School) "this article considerably enriches our knowledge around health transitions in older people". 
The results highlighted the importance of ongoing debate around cancer screening, and its relevance in healthy survivors to older age. 
Thao designed and performed all of the analyses and memorable data visualisations, and worked closely with her collaborators to ensure the results were clinically impactful and interpretable.
The full text is available below via the link.
*Neumann JT, *Le TTP, Callender E, Carr PR, Qaderi V, Nelson MR, Reid CM, Woods RL, Orchard SG, Wolfe R, Polekhina G, Williamson JD, Trauer JM, Newman AB, Murray AM, Ernst ME, Tonkin AM, McNeil JJ. A multistate model of health transitions in older people: a secondary analysis of ASPREE clinical trial data. Lancet Healthy Longevity. 3(2):e89-e97;2022.
*joint 1st author, equal contributions