Multiple Awards for ViCBiostat Early-Career Researchers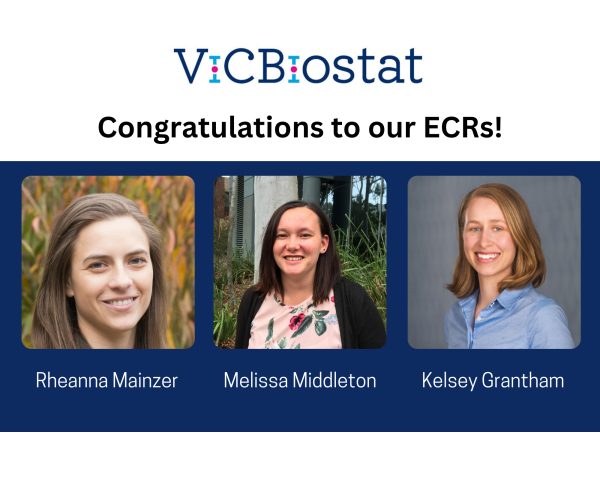 Congratulations to our ECRs who continue to be recognised for their outstanding contribitions as the year comes to a close.
Rheanna Mainzer, who received the MCRI Discovery award, recognising outstanding early and mid-career researchers
Melissa Middleton, who won 1st prize for 5-minute presentations for her talk at the Early Career and Student Statisticians Mini-conference
Kelsey Grantham, who was awarded the Monash University School of Public Health and Preventive Medicine (SPHPM) Damien Jolley award for HDR Thesis Excellence for "Statistical Methods For The Design And Analysis Of Longitudinal Cluster Randomized Trials". Kelsey was supervised by ViCBiostat Investigators Andrew Forbes, Jessica Kasza and Stephane Heritier.
Congratulations all!