Career Opportunities: Research Officer - Biostatistician at MCRI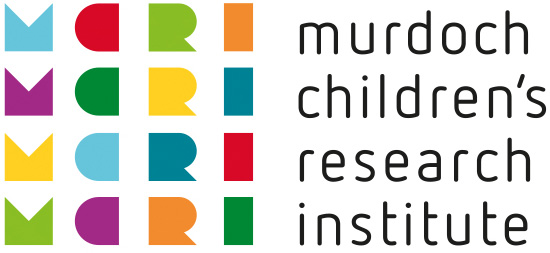 The Opportunity
You will contribute statistical expertise to a portfolio of clinical trials and related projects being conducted on the Melbourne Children's campus within the work program of the Clinical Epidemiology and Biostatistics Unit (CEBU) and the Melbourne Children's Trials Centre (MCTC) within the MCRI. This will involve collaborating with a range of clinical teams and providing direct contributions to the design, conduct, analysis and reporting of randomised trials, including the development of research protocols and grant proposals, and contributing to scientific publications. You will also develop methodological research interests around novel trial designs, in particular related to embedded and adaptive trials. And will contribute to CEBU's training program by assisting in the delivery of short courses in biostatistics and statistical computing.
Your responsibilities will include but are not limited to:
Development of research protocols
Preparation and implementation of statistical analysis plans
Contributing to manuscripts for publication
Development of grant proposals
Developing a portfolio of methodological research around novel trial designs, in particular embedded and adaptive trials
Reading, interpreting and synthesising recent statistical/methodological literature around novel trial designs
Modifying and implementing existing statistical methods for application to novel clinical trial designs, including contributing to collaborative applied research output
Leading or contributing to scientific manuscripts based on the methodological research work
Potentially contributing to writing and obtaining grant applications in methodological research
Preparing and delivering occasional lectures and tutorials and computer-based training
Providing advice in statistical methods to clinical researchers within the MCRI
Providing supervision and assistance on research methods to undergraduate and postgraduate students
You Demonstrate:
A PhD in biostatistics, statistics or closely related discipline (awarded or near completion)
Strong understanding and technical knowledge of statistical methods
Experience in performing complex data manipulation and analysis in a statistical package with a flexible programming language such as Stata
Record of publication of peer-reviewed scientific articles
Aptitude and enthusiasm for supervision of research students
Ability to work independently and collaboratively to achieve project goals and meet agreed deadlines
Motivation for, and ideally experience in, contributing to health and medical research and clinical trials in particular
For Research Fellow appointment:
At least 3 years postdoctoral or equivalent research experience (relative to opportunity) and appropriate level of expertise gained from a combination of experience, training or professional accreditation
Building a reputation as a successful researcher with the potential to be competitive for grant funding
On Offer:
12 month full time contract
Salary Range $106,000 - $122,000 PA + super + salary packaging
Employee Assistance Program, mindfulness & wellbeing programs, cycling facilities, flexible working, Learning & Development programs
Apply Now
Please review and download the Position Description. 
You will be directed to our careers site where you will be prompted to create your careers profile, and submit your resume and cover letter.
Closing Date: Thursday 30 July 5pm AEST
Position Reference: 21295
MCRI is a proud member of the Australian Network on Disability. Should you require any specific support or adjustments please talk to us and we will be happy to accommodate.