26 Aug 2021

05:00pm

to

06:00pm
Informed consent in cluster randomized trials: a guide for the perplexed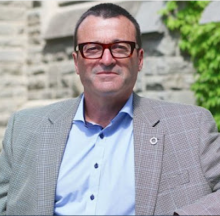 Western University, Canada
The objective of this paper is to provide a practical framework to guide researchers and research ethics committees through informed consent issues in cluster randomised trials. We explicate a three-step framework: (1) identify research participants, (2) identify the study element(s) to which participants are exposed, (3) determine if a waiver of consent is appropriate for each study element. We apply our framework to examples of trials evaluating cluster-level, professional-level, and individual-level interventions, and provide key lessons on informed consent for each. We conclude that it is the unit of intervention—not the unit of randomisation—that drives informed consent issues in cluster randomised trials.
Charles Weijer is Professor of Medicine, Epidemiology & Biostatistics, and Philosophy at Western University in London, Canada. He is a leading expert in the ethics of randomized controlled trials. From 2008 to 2013 Charles co-led a collaboration that produced the first international ethics guidelines for cluster randomized trials. His current work explores ethical issues in pragmatic randomized controlled trials that evaluate health interventions in real-world conditions to better inform patients, health providers and health systems managers. Charles led the writing team for the World Health Organization guidance on "Ethical Considerations for Health Policy and Systems Research," published in 2019. In 2020, he served on the WHO Working Group for Guidance on Human Challenge Studies in COVID-19. Charles held the Canada Research Chair in Bioethics from 2005 to 2019, and, in 2016, he was elected to the Royal Society of Canada.
This event will be streamed via Zoom.
Please click here to join.
Or, go to monash.zoom.us/join and enter Meeting ID: 852 2876 1284 and Passcode: 969416