27 May 2021

09:30am

to

10:30am
Developing spatial estimates: the good, the bad and the data
Documents

vicbiostat_seminar_susanna_cramb.pdf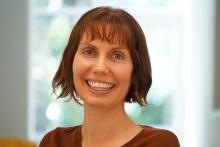 Strategic Senior Research Fellow, Faculty of Health, Queensland University of Technology
Disease mapping is a powerful approach to monitor and understand diseases and health conditions. As is often the case in statistics, the modelling may be straightforward, but data issues can be time-consuming. This talk will examine three different disease mapping projects that use routinely collected health data: the Australian Cancer Atlas (Australian cancer database), the Queensland Injury Atlas (Queensland hospital admitted patient dataset) and small-area prostate-specific antigen screening patterns (Medicare Benefits Schedule data). Project goals, data challenges, approaches to mitigate data issues, and models will be presented.
Susanna Cramb is a Senior Research Fellow at Queensland University of Technology and a biostatistician at Jamieson Trauma Institute. Her work in cancer mapping has received prestigious industry awards, including the JK Barrie Award for Overall Excellence at the Asia-Pacific Spatial Excellence Awards, and influenced government policy. Her research excellence and commitment to scientific outreach was recognised with a Young Tall Poppy award in 2020.
This event will be streamed via Zoom. Please click here to join.
Or, go to https://monash.zoom.us/join and enter
Meeting ID: 822 9195 1943
Passcode: 935163